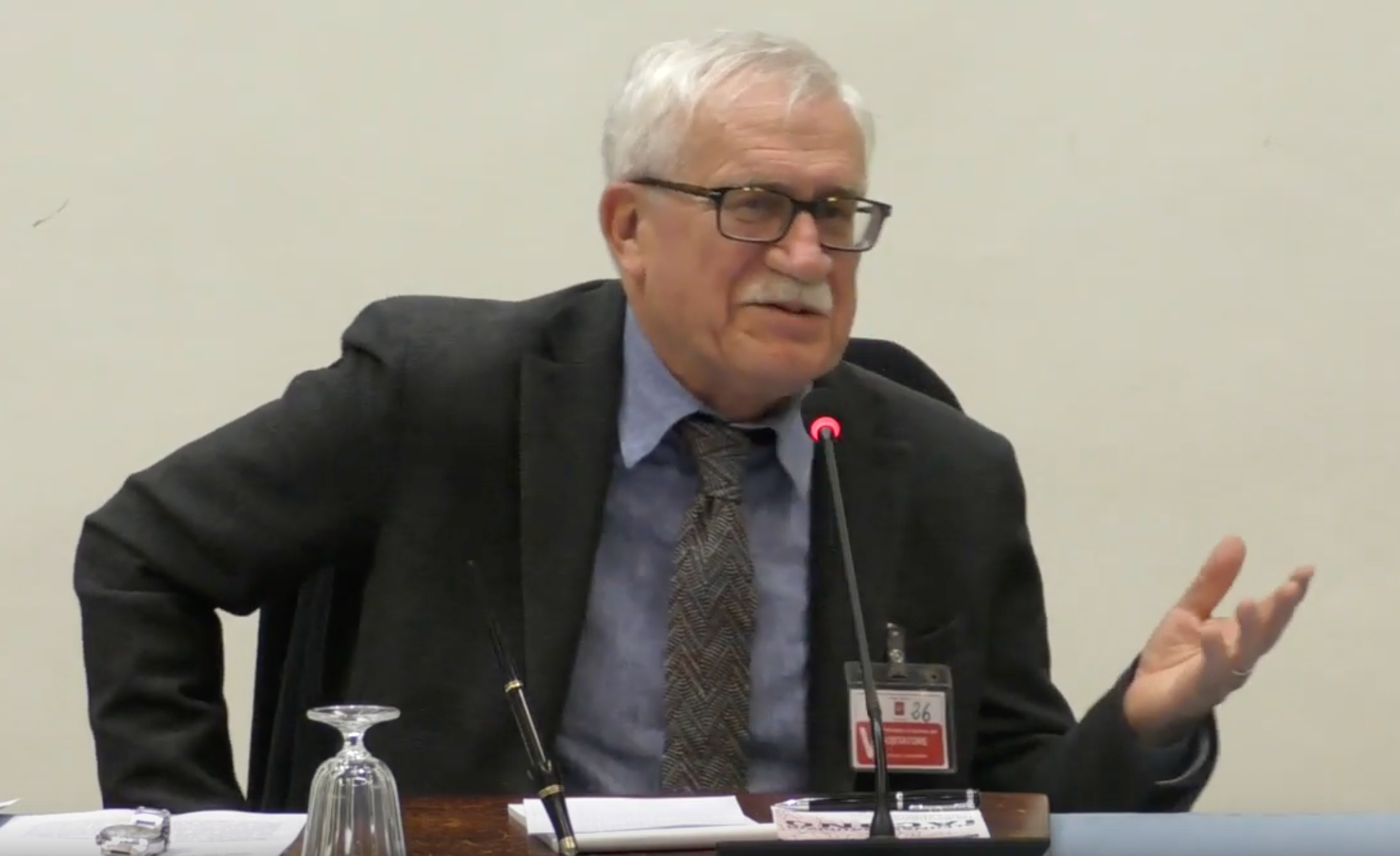 After the Palermo and Carrara installments, the Laboratory of the Future conferences will continue in Florence. Saturday 25 January will see Alfonso Maurizio Iacono, from the University of Pisa, in dialogue with Raffaele Palumbo at Palazzo Strozzi Sacrati, seat of the regional Presidency, at 5.30 pm in Piazza del Duomo. The conference is entitled 'The Democracy of the Spectacle'.
In his speech, Maurizio Alfonso Iacono will put forward the fundamental issues of how the media and the spectacularization of consensus distort the concept of democracy. Community and cooperative relations constitute the necessary support for maintaining duties and rules in a democratic dynamism, in which consensus is not the exclusive protagonist (it is exclusive only in totalitarian regimes), but rather the relationship between majorities and minorities – with the protection of the latter – is. But today, while the cooperative authority is exploited by the private interests of capitalism through manual and intellectual labour, community authority is falling apart in favour of the audience, where everyone, isolated and connected, is a solitary spectator in the midst of either real or virtual crowds. It is in this transition that democracy is drowning in the society of the spectacle, becoming a simulacrum of itself and transforming itself into an empty ballot box.
Laboratory of the Future is a project launched by the art critic and curator Fabio Cavallucci and founded on the collaboration of a transversal group of exponents of the world of culture: from the former Councillor for Culture of the Municipality of Carrara, Giovanna Bernardini, to the independent critic and curator Lorenzo Bruni; from Tiziana Casapietra, Director of the Ceramics Museum of Savona, to computer scientist and publisher Giovanni Sighele. It also includes artists, musicians, directors and theorists Alexandra Bolgova, Andrea Cavallari, Huiming Hu, Gian Marco Montesano, Stefano W. Pasquini and Virginia Zanetti. Started last November in Palermo, within the Mediterranean Archipelago Biennial curated by Andrea Cusumano, it began by addressing some essential issues of our time: demography, new technologies and democracy, the latter theme relaunched now at the Florentine conference. In addition to conferences in various Italian and foreign cities, the Laboratory of the Future uses an online platform (laboratoriodelfuturo.it) as a forum for debate, where members can exchange opinions and discuss them with scholars from a variety of backgrounds and cultures: philosophers, scientists, artists, critics and art historians. However, even at the public meetings, much is left to the intervention of the public, in the belief that, on the one hand a return to in-depth analysis and specialisation is necessary, while on the other it is no longer possible to carry out discussions or make decisions in private and behind closed doors.
Alfonso Maurizio Iacono
Raffaele Palumbo, giornalista
Sabato 25 gennaio. ore 17:30
Sala Pegaso, Palazzo Sacrati Strozzi
Sede Presidenza Regione Toscana
Piazza del Duomo, Firenze